Admongo.gov is a fun online game that helps kids learn to ask three key questions when they see advertising:
Who is responsible for the ad?
What is the ad actually saying?
What does the ad want me to do?
Find free resources and lesson plans for teachers at Admongo.gov.
You can order free bookmarks to use in your class, library, kids' organization, or anywhere!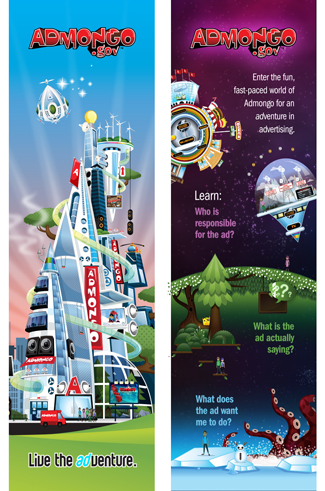 You Might Also Like