Are You Up to The Challenge?
November 20, 2012
If you or your company comes up with a technological solution to the scourge of illegal robocalls, you could earn national accolades — and, under the right circumstances, $50,000. Yup, you read that right.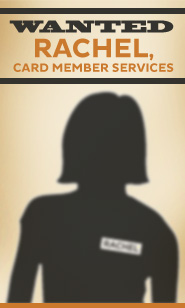 At a recent FTC summit, Robocalls: All the Rage, experts examined the problem and discussed a variety of potential solutions. Then Bureau of Consumer Protection Director David Vladeck threw down the gauntlet and issued the FTC Robocall Challenge. College students, doctoral candidates, engineers, business people, and entrepreneurs: Apply your creative spirit and expertise to craft a technological solution to the problem.
What's in it for you? For individuals, teams, or small companies (fewer than 10 people), a $50,000 prize — and National Hero status as the innovator who helped silence illegal (and annoying) robocalls. Organizations that employ more than 10 people won't be eligible for the cash, but will compete for the FTC's Technology Achievement Award, which as David noted, will still make you a National Hero.
The FTC Robocall Challenge is free and open to the public. The deadline for entries is January 17, 2013. The prize (either the money or the Achievement Award) will go to a person, team, or corporation if a solution is developed based on the following criteria:
Does it work?  (50%) 
Is it easy to use?  (25%)
Can it be rolled out?  (25%) 
As part of the challenge, the FTC will give interested solvers access to de-identified complaint data regarding robocalls with periodic updates to help spot the latest trends. The data will include: the date and approximate time of the call, the reported caller name, the first seven digits of reported caller phone number, and the consumer's area code.
Visit FTC Robocall Challenge, check out the FAQs, and read the Official Rules. Also, we'll be hosting two social chats about The Challenge. From 1PM to 3PM Eastern Time on October 25, 2012, follow @FTC and tweet questions using #FTCrobo. Or ask questions on the FTC's Facebook page from 2PM to 3PM that day.
We hope you'll spread the word about the challenge — and maybe even become that National Hero.