Veterans, CYA – Cover Your Assets!
February 25, 2013
If you're a veteran over 65 — or related to one, you are a target for a particularly ugly type of scam that involves "poaching" your pension. Unscrupulous "advisers" — attorneys, financial planners, and insurance agents — are trying to sell you financial or legal products to move your assets around without giving you the whole truth about the long-term consequences.
These less-than-honest advisers sometimes rent space at assisted living facilities, senior centers, or other places in the community with the pitch that they'll help you with your pension paperwork. They often try to gain your trust by touting their own veteran status. They almost always appeal to your emotions to create anxiety and apprehension about your future. 
Then they go to work to try to convince you to transfer your assets to a trust — or to invest in insurance products — so you can qualify for (or at least appear to qualify for) Aid and Attendance benefits (A&A). They don't let on that restructuring your assets through these transactions could have serious consequences. If the way you moved around funds doesn't pass muster with Medicaid's rules, you could lose eligibility for Medicaid services. Plus, if you're subsequently disqualified, you would have to return the A&A benefits already paid to you. On top of all that, the "advisers" are charging fees that range from hundreds to thousands of dollars for their so-called services.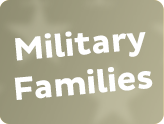 As the old song says, you must remember this: Applying for veterans' benefits is free — and so are the forms. If you need help with the paperwork for your claims, use someone accredited through VA. The accreditation means the person is trained to help you fill out the papers and file them. It doesn't mean the VA endorses the person's products, advice, or ethics. But people with VA accreditation are not allowed to charge you for their help. That's a solid tip-off to a shameful rip-off.   
Learn how to avoid getting your pension poached and how to apply for A&A benefits.