Recovering from a Health Care Hustle
May 23, 2013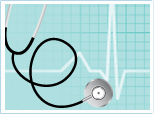 The FTC announced today that it will mail more than $700,000 in refunds to people who thought they paid for medical insurance but were sold worthless medical discount plans instead.
The FTC and the Tennessee Attorney General charged that United States Benefits, LLC, claimed to offer comprehensive health insurance coverage with no deductible and no waiting period. But customers soon discovered that they had bought membership in a "benefits association," which offered health care discounts with little or no value.
There's a big difference between discount plans and health insurance. If you're in the market for health insurance, do your best to confirm that's what you're buying. Otherwise, you could be on the hook for big medical bills without a way to pay them.
Any legitimate health insurance plan should be willing to send you written detailed information before you make a decision or spend any money.
Regardless of what you're buying, it's a good idea to check out what other people have to say about a company before you agree to give it your business. Enter the name of the company and the word "complaints" into a search engine and read about other people's experiences. 
Finally, ask your state insurance commissioner's office what information they can give you about the company. A little research may save you a lot of time and money down the road.