This Discount Card Was No Deal
September 18, 2013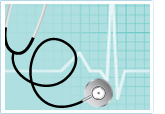 What would you do if you thought your insurance benefits were on the line?
The FTC has charged AFD Medical Advisors in a telemarketing scheme that allegedly targeted older people and convinced them to pay $299 for a "YourRXCard" or "RXrelief' prescription benefit card that would supposedly give them big discounts on prescription drugs. According to the FTC, the company claimed it was affiliated with Medicare, Social Security, or legitimate insurance companies, and led people to believe they had to buy the cards to continue receiving their existing insurance benefits.
In reality, the people targeted — who already had Medicare or other insurance — got little or no benefit from the cards. Even if they had, the cards were already free to anyone on the internet or anyone who called a toll-free number.
Want to know more about medical discount plans? Read Discount Plan or Health Insurance.
Speaking of health insurance, do you know what's changing under the Affordable Care Act? Learn more at HealthCare.gov.