To robocall scammers who lied about free medical alert devices: We've got your number
January 13, 2014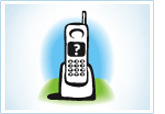 The FTC warned people last summer about illegal prerecorded sales calls from scammers pitching safety alert systems for older adults. And now, the FTC and the Florida Attorney General have acted to temporarily halt and freeze the assets of an Orlando-based operation that not only used illegal robocalls to pitch so-called "free" medical alert devices to older consumers, but also lied about the cost and quality. The FTC and the Florida AG are working to permanently ban the operation from illegally pitching their products and to get refunds for victims.
The scammers lied when they said the devices had been bought for consumers by a relative or friend. Really? Don't you think your friends and relatives would tell you if they bought you a gift, especially if you have to pay an activation and monthly monitoring fee? I know mine would. The scammers continued their lies when they told people they wouldn't be charged anything before the devices were activated. In fact, the scammers started charging people who agreed to receive the system immediately, regardless of whether the system had been activated or not. Makes me so mad I could spit nails. A lot of the victims were elderly, live alone, and have limited or fixed incomes.
So here's a free and valuable message: When you get an illegal robocall, hang up the phone. Don't press "1" to speak to a live operator. And don't press any other number to get off the list. It will probably only lead to more robocalls. Report your experience to the FTC online at ftc.gov or call 1-877-FTC-HELP.
If you're interested in buying a medical alert device for yourself, a family member or a friend, the FTC has information on that, too. Check out Personal Emergency Response Systems: Health Information for Older People.