Privacy Awareness Week 2014
May 5, 2014
Mobilize Your Privacy. That's the timely theme for Privacy Awareness Week 2014, an initiative of the Asia Pacific Privacy Authorities (APPA) Forum that began Sunday, May 4. Check out the initiative's website for tips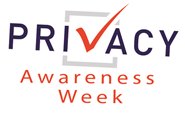 that can help you protect your privacy when using mobile devices and resources to help spread the word in your community.
How can you participate in Privacy Awareness Week? Visit OnGuardOnline.gov, the U.S. government's website to help you stay safe, secure, and responsible online. It features videos, games, articles, and blog posts with practical tips for using computers and mobile devices. Here are some examples of what you'll find on the site:
If you run a business, Privacy Awareness Week is a perfect occasion to visit the Bureau of Consumer Protection's Business Center, which has guidance to help businesses comply with FTC consumer protection rules. For example, Mobile App Developers: Start with Security includes a dozen tips to help businesses build security into their apps. Consider signing up for email updates to keep abreast of FTC news and blogs, like our recent post about the 5 top takeaways of the Mobile Privacy Disclosures report or the FTC's settlements with Credit Karma and Fandango.
Year-round, the FTC plays a leading role on emerging policy issues related to mobile privacy. In 2013, the agency hosted Mobile Security: Potential Threats and Solutions, a conference that featured discussions of the mobile threat landscape, industry efforts to secure the mobile ecosystem, and consumers' mobile security expectations. We are inviting further comments on the topic until May 30, 2014. This year, as part of our Spring Privacy Series, we raised questions about businesses that use your phone's Wi-Fi signal to track your movements through and around their stores. To find out what's next on the horizon, visit the FTC's events calendar.
Asia Pacific Privacy Authorities (APPA)
Privacy Awareness Week is an initiative of the Asia Pacific Privacy Authorities Forum. Formed in 1992, APPA is a forum for privacy, security and data protection regulators to collaborate and exchange ideas. Members include authorities from the U.S., Australia (National, Victoria, New South Wales, Queensland, Northern Territory), Canada (National, British Columbia), Colombia, Hong Kong, Korea, Macau, Mexico, New Zealand and Peru. For more information about APPA and Privacy Awareness Week, visit www.privacyawarenessweek.org.