May 8, 2014
Come on, admit it: Ever since you saw Mission: Impossible, you've wished you could send messages that self-destruct. Then Snapchat came along, and suddenly the impossible seemed easy. Adding a twist to photo- and video-sharing, Snapchat allows users to snap a picture, send it to a friend, and choose how long it lasts, from 1 to 10 seconds after it has been viewed. Then, poof. It disappears. Or does it?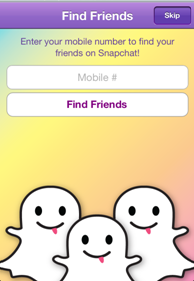 Snapchat's popularity suggests that people love the spontaneity of sending a snap without worrying too much about how it might affect their online reputation. But the app might have lured users into a false sense of security. According to a recent FTC complaint, simple workarounds allowed recipients to save pictures and videos sent via Snapchat and to take screenshots that would go undetected by Snapchat.
That isn't the only problem the FTC identified with Snapchat's claims.
The app's privacy policy stated that it didn't collect geolocation data about users, but it did. Additionally, if a user chose to "find friends" within the app, it collected that user's address book, without telling the user. The app also failed to verify users' mobile phone numbers, so some people had their phone number hijacked and linked to a Snapchat account without their knowledge.
What's the message here? Before you send any photo, message or video, consider how you would feel if it reached a broader audience than you intend — no matter what the social media service claims about its privacy controls. Here are some other tips:
Manage your settings so that only friends can send photos to you.
Make sure your online friends really are friends. They shouldn't try to capture or share a message that you meant to be private.
If someone harasses you with unwanted photos, block them and report the abuse to the service or website.