Weight loss: Fact vs. Fiction
June 17, 2014
Thinking about squeezing into that itsy bitsy teeny weeny yellow polka dot bikini — or baring your bod in that form-fitting suit? It's beach season, and those quick weight loss products might seem appealing. You've probably seen the ads for pills, powders, patches, belts, and creams promising to melt the pounds away without any diet or exercise. But do those products really work?
Learn how to tell fact from fiction when it comes to weight loss products. Play the FTC's new Weight Loss Challenge game, and have fun getting the skinny on safe and effective weight loss! Oh, go ahead and play the game now. I can wait a few minutes.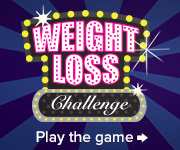 So, how'd you do? Remember, most products that claim to help you lose weight won't do much besides make your wallet thinner. Any claims of quick, easy, and permanent weight loss without changing your habits just aren't true, and some of these products could even hurt your health. Experts agree: modifying your diet and exercising more are the keys to successful weight loss.
Want to know more about the FTC's initiatives to combat deceptive claims for weight loss products? Check out today's testimony in Congress, and take a look at our tips on other important health and fitness topics, too.