A contest to combat robocalls
July 18, 2014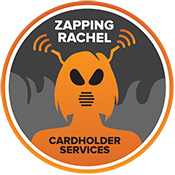 "Rachel from Cardholder Services" is one of the most notorious — and most annoying — robocallers ever. Advances in technology have made it cheap and easy for Rachel and her buddies to send out thousands of calls every minute — and to spoof caller ID information, hiding their true location and identity. It's the perfect environment for telephone spam.
Because technology is the crux of the problem, the FTC is tapping one of the world's largest hacking conferences for some high-caliber technical support. The FTC is sponsoring a contest at DEF CON 22 in Las Vegas, Aug. 7-10, to inspire innovative tech solutions in the fight against illegal robocalls.
Zapping Rachel challenges the tech community to develop robust, cutting-edge robocall honeypots (information systems designed to attract robocallers) that can help researchers and investigators understand and minimize illegal calls. The contest is divided into three phases:
Create: Build a robocall honeypot by Friday, 8/8, at noon PDT
Attack:  Identify a honeypot's security vulnerabilities by Saturday, 8/9, at noon PDT
Detect: Analyze data from an existing robocall honeypot by Saturday, 8/9, at 7 pm PDT
For more details about the contest — and to review contest FAQs — visit ftc.gov/ZapRachel.