FTC to host workshop on big data and underserved communities
August 8, 2014
With today's technology, organizations and companies can collect and analyze massive amounts of consumer data at lightning speed. What people search for online, buy in stores, and do and say on social media is information that helps companies market more efficiently. This era of "big data" may hold lots of promise — but also some pitfalls.
Next month, the FTC will explore the use of big data for marketing and other purposes.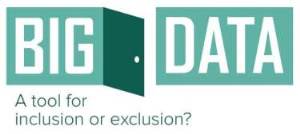 "Big Data: A Tool for Inclusion or Exclusion" will take place in Washington on September 15, 2014 at Constitution Center, 400 7th Street, SW. This public workshop will examine the potentially positive and negative effects of big data analytics on people with low incomes, older consumers, people with low literacy or speaking English as a second language, and other underserved communities.
The FTC will bring together academic, business, industry and consumer advocacy experts to discuss how consumers are categorized by big data, how organizations benefit from the use of this data, applicable laws, and much more.
Find out more about the workshop — including how to attend. And check out this video on how companies capture and use your everyday activities to market to you.