Preventing fraud in everyone's community
September 12, 2014
Updated (10/20/14) to reflect change in workshop location.
What defines "community"? Is it where you live? Your racial or ethnic identity? Your age? Your income? Whether you've served in the military? The concept of community can be very personal.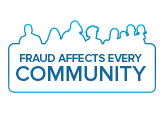 Regardless of how you define your community, the FTC cares about stopping scams you deal with, and preventing others from taking root. The FTC is hosting a workshop on October 29, 2014, called "Fraud Affects Every Community," to explore:
What scams affect your community?
What are effective and efficient ways to stop fraud in your community?
What are the best ways to redress the damage that fraud causes?
What kinds of ads do people in your community see when they surf the web? 
Some scams target specific populations — like service members buying cars or people looking for help with immigration services. The "Fraud Affects Every Community" workshop will bring together consumer advocates, fraud-prevention experts, government officials, and researchers to discuss how to prevent fraud in a variety of communities.          
The workshop is free and open to the public. It will be held at FTC Headquarters, 600 Pennsylvania Ave., N.W., Washington D.C. Requests for reasonable accommodations for people with disabilities should be made in advance to Lara Kittleson at lkittleson@ftc.gov or 202-326-3388. If you can't attend the workshop in person, watch a live webcast and send questions to the speakers through email or social media. We hope you'll join us to share what you know about fraud in your communities and learn more about scams in every community.   
The FTC's website has free information on a variety of topics that affect consumers in all communities.