What does fraud look like in your community?
October 28, 2014
All of us are part of some kind of community, however we define that. Asian-American. Service member. Latino. Older adult.
Here at the FTC, we're wondering what the marketplace looks like in different communities, and thinking about how fraud creeps in. We've seen some examples of fraud targeting specific groups. In fact, we recently filed a case against alleged phone scammers who targeted older adults, pretended to be from Medicare, and took millions from consumers' bank accounts. 
But we want to hear from people working in different communities directly: what does fraud look like where you are? What scams are affecting your community, and why do you think that is? Also, what can we, collectively, do about it?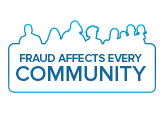 That's why we're hosting a workshop: Fraud Affects Every Community, on Wednesday, October 29, starting at 8:30 a.m. Eastern. We have a day full of experts from many communities coming to share their experiences and ideas. They'll address the questions above, as well as what research tells us about fraud and prevention programs in different communities.
The workshop is free and will be held at the FTC, 600 Pennsylvania Avenue, NW in Washington, DC. If you want to attend in person, you can pre-register by sending an email to everycommunity@ftc.gov with your name and organization.
It also will be webcast live (the link will appear here on the 29th, and the recorded webcast will live in the same place after the event). The panels will take questions and comments sent via email. Please tune in and participate. We'd like to hear how fraud affects your community!