Free pizza? Nope — just free malware
November 6, 2014
It's Pizza Hut's 55th anniversary, the email says, and you can join in the celebration by getting a free pizza at any of its restaurants. Just click on the "Get Free Pizza Coupon" button.
Don't do it. There's no free pizza. Clicking on the coupon will just install malware on your computer.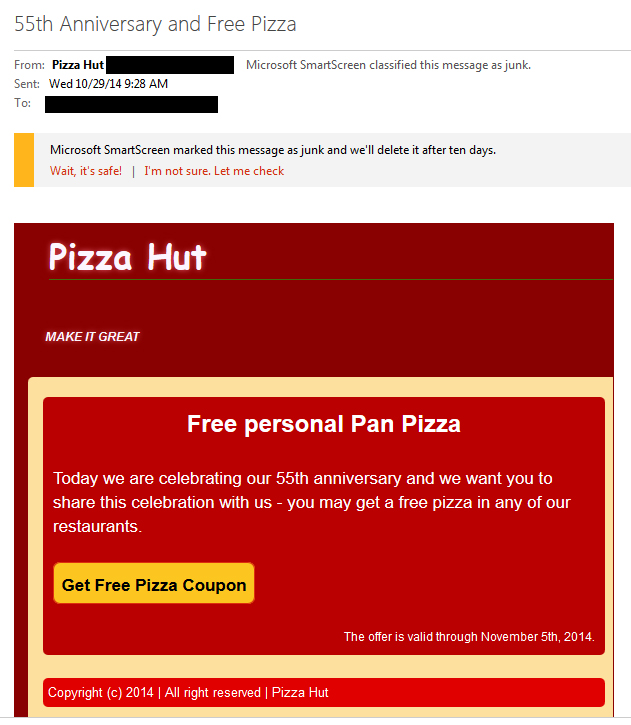 Scammers can create emails that look like they're from real companies, and even use company logos. But in the case of the Pizza Hut email, there are clues the email is a scam:
the email might have gone to your junk folder
the sender's email address isn't a Pizza Hut email address
when you hover over the coupon link, it doesn't show pizzahut.com
if you type in the web address for Pizza Hut, you won't see anything about free pizza on the company's official site
if you do a search on Pizza Hut's 55th anniversary, you'll find out from news articles that the company just offered discounted pizza — last year
ask yourself if you signed up to get email discounts from this company. If not, it's unlikely they'd send you a real discount out of the blue.
If you're not sure that an email is legit, don't click anything or open any attachments. Instead, look for giveaways that the email isn't the real thing. Type in the company's url to check it out.