New Year's resolution to lose weight? Read this first.
January 7, 2015
Holiday parties went straight to your hips? Looking to jump-start your New Year's weight loss?
Before reaching for any pill, powder, patch, exercise belt, or cream – know this: a lot of products promising quick, easy and permanent weight loss are bogus. They can hurt your wallet, and hurt your health too.
Ready for another gut check? Experts agree that the only sure way to lose weight is by changing the way you eat, and exercising more. Lucky for you, the FTC offers great health and fitness tips for a smart start on getting slim and trim – from joining a gym, to guidance on buying new exercise equipment, and even an audio tip on diet ads and weight-loss products.
Interested in learning how to tell fact from fiction when it comes to weight-loss products? Take our fun Weight Loss Challenge game!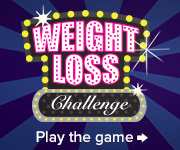 And finally, if you are looking for general ideas about healthy eating, visit Nutrition.gov, ChooseMyPlate.gov, and the Weight-control Information Network.