March 25, 2015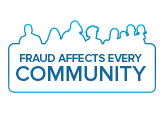 Respectfulness and politeness — they're valued in many close-knit communities. But when you're dealing with a scammer, those values can backfire, as we've heard during our ongoing effort to fight fraud in every community. Scammers try to take advantage of your politeness to get you to hand over money or personal information.
Here are some situations when it would be just fine to interrupt, hang up, and not give a caller the time of day: 
They want personal information. Never give your personal or financial information to someone who calls you unexpectedly. If someone claims they are from a government agency or organization, find the number for the agency yourself and call to verify their claims. If you have already given someone your financial information, call your bank or credit card company to stop any transactions. 
They want you to send money right away. If someone calls and asks you to wire money — like on MoneyGram or Western Union — or buy prepaid debit cards — like Green Dot and others — stop. That's a sure sign of a scam. Even if the caller says you won a prize, you owe a fee, or your grandchild is in trouble, talk to someone you trust before you pay anybody your hard-earned money.
They keep talking. The more questions they ask, the more likely they are to get personal information from you. If someone won't take no for an answer, just hang up. 
They're threatening you. Government agencies won't call and threaten to arrest you. Debt collectors can't threaten you. If a caller starts threatening you, it's time to hang up. If you're concerned about your safety, call your local police.
For more on avoiding scams, take a look at Speaking of Scams, a tipsheet from the Department of Justice and FTC available at consumer.gov/handouts.
We also want to hear from you. If you see a fraud or scam, tell us online or by phone at 1-877-FTC-HELP. Every complaint makes a difference.