Librarians! Get free FTC materials at the ALA Annual Conference
June 23, 2015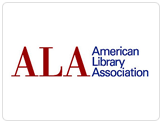 If you're headed to San Francisco for the American Library Association's Annual Conference, stop by to say hello. FTC staff will be at Booth # 2413, ready to hand out our materials – all free, all the time – and talk about how to use them in your library.
For instance, check out Consumer.gov, our site for people who have consumer questions and want basic information. If you want to cut to the chase or are crunched for time, Consumer.gov is for you. It's especially helpful for your patrons who have challenges reading English. Pass It On is for active, older adults to start conversations about scams with those they care about. Sharing what you know can help protect someone who you know from a scam. And be sure to take a look at fotonovelas that discuss scams that target Spanish-speaking consumers.
Any of these resources could be an eye-catching addition to your programs. We're looking forward to sharing our tips and tools – and hearing from you!