FTC puts germ-free claims in a new light
August 20, 2015
Salmonella, E. Coli, H1N1, MRSA. Yuck. If you're looking to kill some germs, there's no shortage of products out there to help you do the job. But do all of the products work like their ads say they will?
In the case of Angel Sales and Zadro Health Solutions, two companies that claimed their ultraviolet (UV) light devices could kill nearly all viruses and bacteria, the FTC says there wasn't enough proof.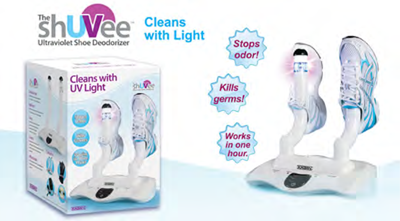 According to the FTC, Angel Sales claimed that their shUVee device would wipe out over 95% of viruses, bacteria, and fungus in shoes — in less than an hour. And in the case of Zadro Health Solutions, the company said its Nano-UV disinfectant devices could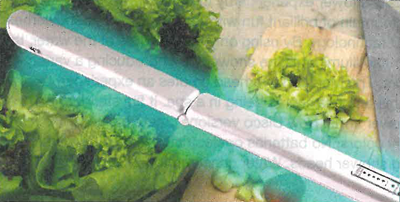 effectively disinfect anything from public toilets to hotel bedding to food — and would kill 99.9% of microorganisms like E. Coli, Salmonella, Staph infection, swine flu, fungus, and bed bug eggs in 10 seconds. People who bought these products ponied up anywhere from $60-$140 to online retailers like Amazon.com, and catalogues like SkyMall.
But the FTC charged that Angel Sales and Zadro Health Solutions didn't have solid science backing up their impressive statistics. So under recent settlements, these companies agreed not to make disinfectant or health claims unless they're true and backed by sound scientific evidence.
A takeaway for you: If you're shopping for a UV disinfectant for your home, public places, or funky-smelling shoes, keep in mind that sometimes companies overstate claims for products in their ads. Check out our articles to learn more on decoding ads for health-related products.