Can a video game app improve your vision? Let's see…
September 17, 2015
My mom always told me that my vision would get worse from sitting too close to a screen and playing video games — not better. But according to the FTC, Carrot Neurotechnology said you could improve your vision by buying and playing its $9.99 Ultimeyes video game app. People bought the app because they believed it would help them see better, but in a case announced today, the FTC says there isn't enough scientific proof that the app will work.
Ultimeyes ads said the game could improve your vision by 31%,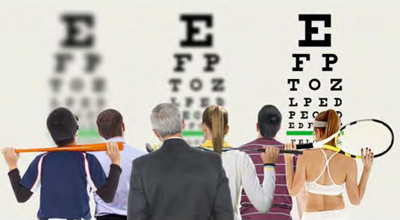 two lines on the eye chart, and even "turn back the clock on your vision" and reverse "aging eye." The ads also said the game app could help people of all ages see better for reading, watching TV, driving, night vision, and playing sports.                                         
The reality? The company doesn't have enough scientific evidence to prove these claims, the FTC says in its complaint, and it's deceptive to sell something based on claims that aren't backed by proper science. The FTC recently settled with Carrot Neurotechnology and its owners, and they agreed not to make vision improvement and other claims without scientific proof.
If you're looking for health-related apps — or other products or services — keep in mind that some companies may overstate claims in their advertising. Think critically when you see ads that make scientific or medical claims, or ask your healthcare professional. Check out our featured health information to learn more about decoding ads for health-related products.