5 tips to say "I do" to online security
July 28, 2016
Guest lists. Budget. In-laws. Fitting into your dress. And spreadsheets. If you're a bride or groom, you've probably got a lot on your mind — and on your to-do list — before saying "I do."
You've got several accounts to help organize your wedding planning, right? Nod your head if you've created gift registries,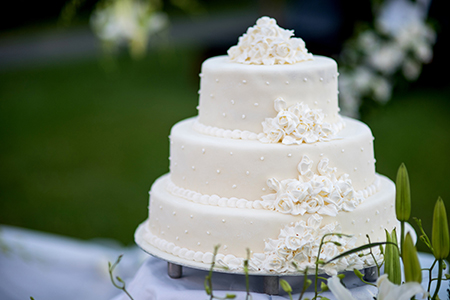 a wedding website for your guests, and spreadsheets stored on the cloud — that you, your family, or wedding planner may access. Maybe even a joint email, social media accounts, or your own cool wedding hashtag.
How do you protect these accounts and your personal information — as well as your guests' — from hackers and thieves?
Create strong and unique passwords. Use a different password for each account — so if a hacker gets into one, they can't easily access the others. If it's tough remembering them all, consider a password manager.
Use multi-factor authentication, when it's available. More and more companies are offering this extra layer of protection. This process requires you to enter something you know (like a password), plus something you have (like a code sent to your phone or email) or something you are (like a fingerprint) — to prove it's really you.
Choose privacy. Set your wedding website so your friends and family have to enter a code to view it. That way, your details aren't visible to just anyone — including people who might want to crash your party or your empty home. On social media, check your privacy settings to make sure you're comfortable with who can see your posts. 
Talk to your guests. Let guests know ahead of time if you'd prefer them not to "check-in" to your wedding venue on social media. Or if you'd like them to turn off location on their smartphone's camera — so wedding photos aren't geo-tagged as they're being posted. Keep in mind that anyone who searches for your wedding hashtag can see what you and your guests are posting.
Use public Wi-Fi safely. Know that convenient public Wi-Fi hotspots often aren't secure — meaning a stranger could see what you're sending over the network. Yup, that applies when you're at a coffee shop working on wedding stuff, at a hotel or other venue for your wedding, and at the airport on your way to your honeymoon. Check out this video — and share with your wedding guests — to learn how to protect personal info over Wi-Fi hotspots.
Happy wedding planning — and celebrating — to you!