VW settles over false green claims for 3.0 liter diesel cars
February 1, 2017
Today, the FTC announced a settlement with Volkswagen over 3.0 liter diesel cars the company claimed had low levels of harmful emissions, but did not. The settlement affects more than 77,000 cars made by VW, Audi or Porsche. These cars were not covered by the settlement announced last year, which covered similar false advertising for VW and Audi 2.0 liter diesel cars.
Cars covered by the 3.0 liter settlement have been divided into two different "generations." Older cars (model years 2009-2012) are Generation 1.  Newer cars (model years 2013-2016) are Generation 2. Each generation has different options under the settlement. If you own or lease a 3.0 liter diesel car covered by this settlement, it's important to know what generation it is.

For cars in Generation 1, owners or lessees have a choice: VW will buy back the car (or terminate the lease) and give you an additional payment, OR VW will modify the car's emissions system (if a modification is approved) and give you a payment. The modification will improve the car's emissions, but will not make it fully comply with the original certified standards. There are more than 19,000 cars in Generation 1.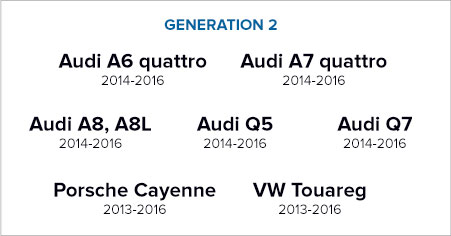 If you own or lease a car in Generation 2, VW will repair the emissions system so that it complies with the original certified emissions standards and give you a payment. If certified emissions repairs aren't available under the timeframe in the FTC Order, VW will offer to buy back or terminate leases for Generation 2 cars. There are more than 57,000 cars in Generation 2.
The order contains a judgment against Volkswagen for $4 billion. That's what VW will have to pay if no emissions repair is approved and if the company must offer buybacks for all 3.0 liter models. Including an additional contribution from Bosch, the company that manufactured the device that misled emissions tests, the FTC expects consumers to receive in excess of $1.25 billion from the 3.0 liter vehicle settlement. 
We've posted a fact sheet about the settlement that includes approximate payment ranges, as well as information about refunds and detailed tables with estimated payment ranges for various makes, models, and trims.
In the future, you'll be able to see if your car qualifies and how much you'll get at VWCourtSettlement.com. We'll tell you when that information is available – watch this space.