New avoid telemarketing scams fotonovela
June 14, 2017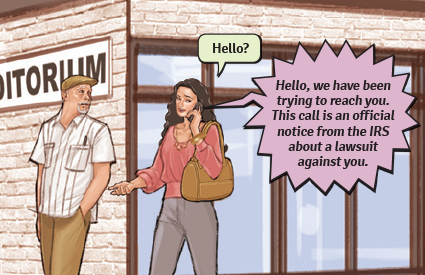 Three years ago, the FTC created its first fotonovela – a graphic novel to help Spanish-speakers spot and stop frauds targeting Latino communities. To date, we've published seven fotonovelas on topics from notario fraud to government imposters. They've been very popular – almost a million copies have flown off our shelves – and today we are announcing our newest fotonovela, La familia Rivera evita las estafas de telemercadeo (The Rivera Family Avoids a Telemarketing Scam).
The story goes like this: On her way to her daughter's school play, Blanca gets an urgent call from someone claiming to be from the IRS. A few days later, Blanca's father gets a call from his bank asking him to verify personal information. Then there are those annoying robocalls with travel offers. What can the Rivera family do to detect, avoid, and stop these phone scams? To find out, visit consumer.ftc.gov/fotonovela to read the story, and to order free copies of it in Spanish. The fotonovela is also available to read and download online in English.
For more tips on detecting and avoiding scams, visit consumer.ftc.gov/fotonovela. Interested in free scam alerts from the Federal Trade Commission? Subscribe today!