Plan for National Consumer Protection Week 2018!
January 25, 2018
January is the perfect month to organize your schedule for the year – and here's a suggestion. Plan an event during National Consumer Protection Week, March 4-10, 2018. It is the perfect time to help people understand their consumer rights, make informed decisions about money, and learn how to spot scams. NCPW.gov makes it easy to plan a community meeting, roundtable discussion, or media event.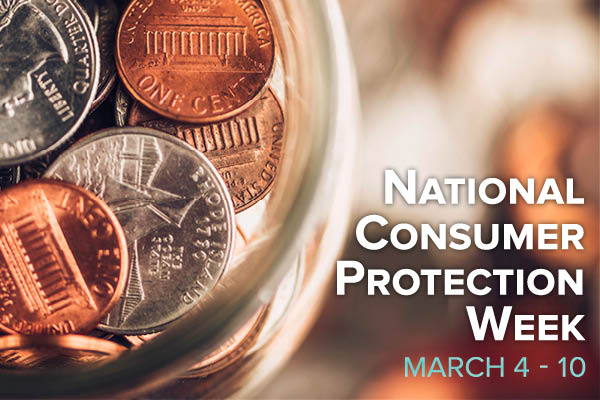 Use NCPW.gov tools to host an event.
Do you need an article, tweets or social media images for NCPW? Our feature page has what you need to help you spread the word. Simply personalize these pre-written tools with your event details, and share widely with your personal or professional contacts and social networks.
Use free materials from the FTC and its NCPW partners too!
Visit FTC.gov/bulkorder to check out the FTC's free publications in English or Spanish on avoiding fraud, identity theft, credit, debt, and more. (There are no shipping or handling costs, either!) Order as many as you'd like! Just place your order by February 1, 2018 so your materials arrive in time for NCPW. And, when you visit NCPW.gov, click on a few of our NCPW partners links to check out their free resources. Share those with family, friends, and your community, too.
Use our toolkit to spread the word about consumer protection to servicemembers.
NCPW week is a great time to reach out to people in the military community, along with their families, about consumer protection. Check out Military Consumer to learn how.
With your participation, we look forward to making National Consumer Protection Week 2018 a great one!