Spread the word about charity fraud
October 22, 2018
This week, the FTC, the National Association of State Charities Officials (NASCO), and state charity regulators are joining forces with regulators from across the world to participate in the first International Charity Fraud Awareness Week.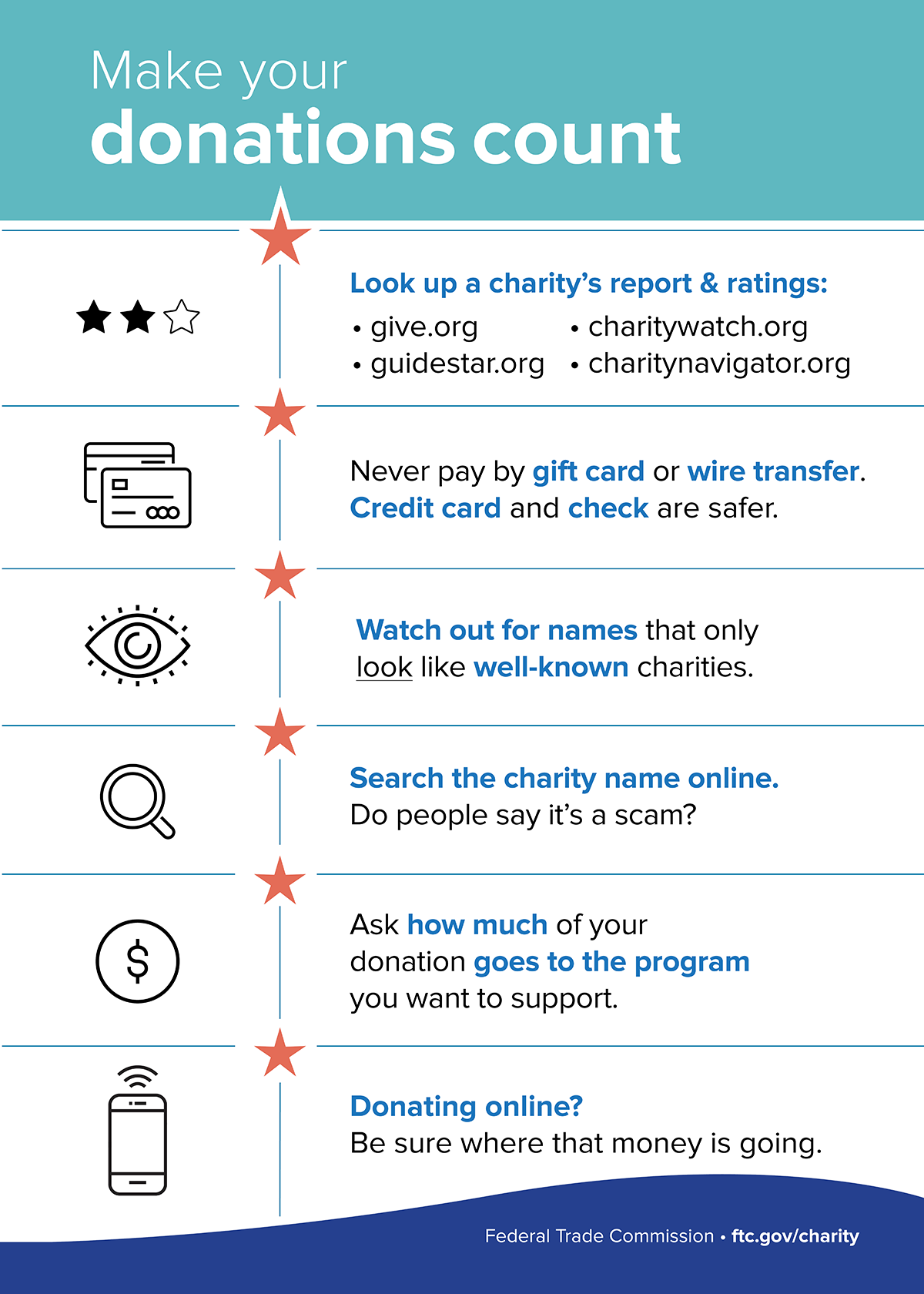 It's extremely important to raise awareness about charity scams to help ensure that donors' hard-earned money goes to the worthy causes they seek to support, not to fraudsters. Would you help us spread the word? Here are a few things you can do this week:
•    Share this video with your friends and family.
•    Follow us at Facebook.com/FederalTradeCommission and on Twitter at #CharityFraudOut to get tips about donating wisely and avoiding charity scams. This week, we'll be sharing tips on donating after natural disasters, handling telemarketing calls, privacy, online giving, and wise giving.  
And here are a few tips to avoid donating to a sham charity:
•    Look up the organization online and read what others are saying about it. Search the charity's name with the terms "scam" or "complaint."
•    Check out the charity's ratings with groups like the Wise Giving Alliance, Charity Navigator, Charity Watch and Guide Star. Find out how at FTC.gov/Charity.
•    Verify that the organization is registered with your state charity regulator. Most states require charities or their fundraisers to register before they can ask for donations.
Spotted a charity scam? Report it at FTC.gov/Complaint.