Donating to help police or other first responders
March 28, 2019
Some good charities do great work to help first responders, our everyday heroes. Unfortunately, a few charities say they'll help law enforcement officers, firefighters or their families, but do very little. They spend the vast majority of donations on fundraising, salaries and other expenses. That's what happened with the Disabled Police and Sheriffs Foundation (DPSF).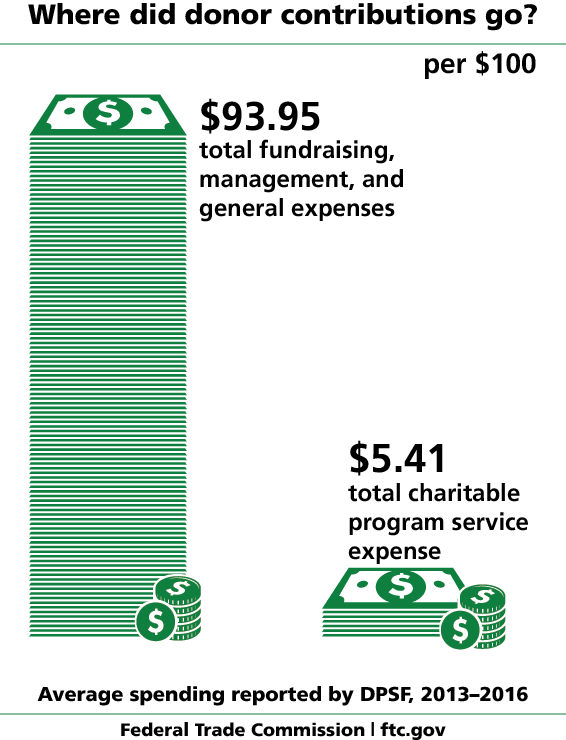 The FTC and the State of Missouri announced today that they stopped this sham charity. According to the complaint, DPSF conned people into donating more than $9.9 million. In telemarketing calls, DPSF fundraisers told people that donations would be used for grants to disabled officers and to the families of officers slain in the line of duty. But almost no one was helped. For example, in 2015, just five disabled officers and three families of fallen officers received grants. The majority of the money — almost 95% — went to the director of the organization and the fundraisers he hired.
It's horrid to think that there are disabled police officers that need help but did not benefit from those donations. And it can be hard on the phone to tell what's real and what's not. But by taking a moment to do a little research, you can avoid donating to a bogus charity like DPSF. If you want to help your local first responders, check directly with your police station or fire department and ask if they know and will benefit from the charity that you're considering. You can also research charities online. Check out FTC.gov/Charity for some tips.
Many telemarketers are relentless and they'll try to pressure you into making a donation over the phone. Don't let them. A legitimate charity will be happy to get your donation anytime. And they might call you, because even if your number is on the National Do Not Call Registry, fundraisers calling on behalf of a charitable organization are allowed to call. If you want them to stop calling you, ask them to put you on the charity's do-not-call list. They must honor that request. If you think a telemarketer has violated the rules, tell us at FTC.gov/Complaint.