Fake check scams and your small business
September 18, 2020
If someone you don't know sends you a check and asks for money back, that's a scam. But what if you're a small business owner and someone "overpays" you and asks you to refund the balance? That's still a scam — a fake check scam, to be exact.
Want to learn more about how this scam works — especially before you cash a check and send somebody money back? Check out this video: fake check scams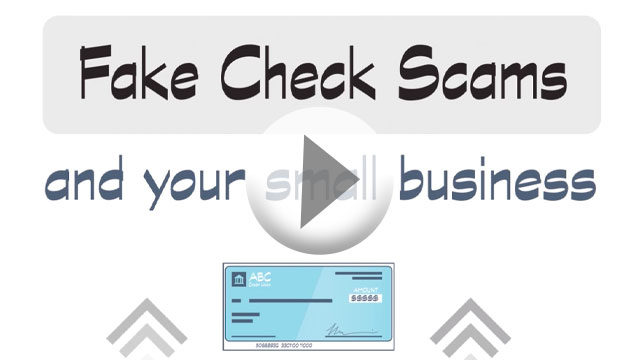 For more on fake checks, read these tips on how to spot, avoid, and report fake check scams.
Suspect a fake check scam? Report it to the FTC at ftc.gov/complaint.
And to keep up to date on what the FTC is doing, sign up to get Consumer Alerts.