Avoid a season of mis-giving
December 11, 2020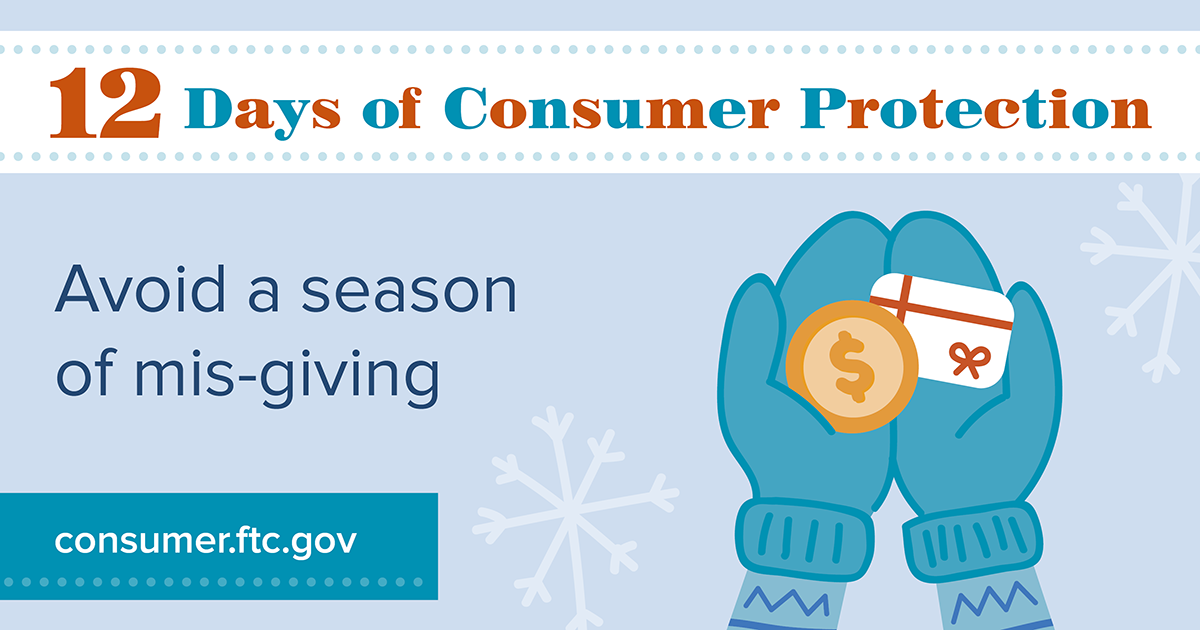 It's the 6th day of Consumer Protection, and maybe you're in a giving spirit. 'Tis the season, right? If you like to donate to charities at the end of the year, 'tis also time to make sure your donations get to the places you mean them to go. Because this year, lots of charities could really use the help.
As you're getting those year-end emails and phone calls from charities:
Don't be rushed into giving. Yes, it's the end of the year. But legit charities will be happy to take your money whenever you choose to give it.

Check out the charity before you give, especially because scammers love to use names that sound like real charities you've heard of. Use these organizations to help you do your research.

If anyone tells you to pay in cash, with a gift card, or by wiring money using a company like MoneyGram or Western Union, stop. That's how scammers ask you to pay.
In case, like the Grinch, your heart grows 3 sizes bigger at this time of year, take a minute to watch this video for a few more ideas on giving safely.