But the hire is not so delightful
December 8, 2020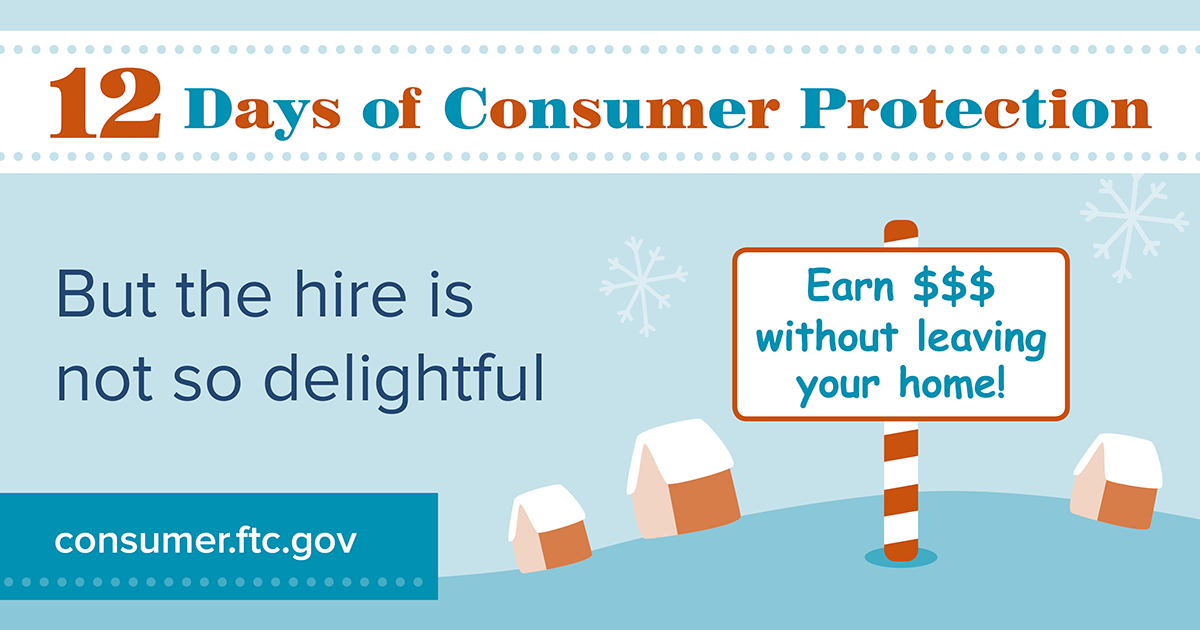 On this 3rd day of Consumer Protection, we're talking about earning some extra cash.
For lots of us, the holiday season is a good time to pick up some part-time work. It's when retailers and delivery services need extra help. And, especially during the pandemic, many of us could use the cash. So how can you spot and avoid a job scam, whether for a temporary or permanent position?
Don't pay to get the job. Scammers may say they have a job waiting for you, or guarantee you a position, if only you pay them. (Maybe for a certification, maybe for training materials, or something else). But no legitimate job will require you to pay out-of-pocket expenses or fees to get the job. Anyone who does is a scammer.
Never give your personal info up front. Some scammers will try to get your credit card, bank account, or Social Security number as soon as you're in touch with them. But that's a scam.
Do your research. Before you apply for a job listed on a social networking site or in an online ad, search online for the name of the company plus the words, "review," "complaint," or "scam." Read reviews by former employees. If the news is bad, or very little about the company shows up, that's a red flag telling you to move on.
If you spot a job scam, tell the FTC at ReportFraud.ftc.gov.