Let's talk about Coronavirus scams
May 13, 2021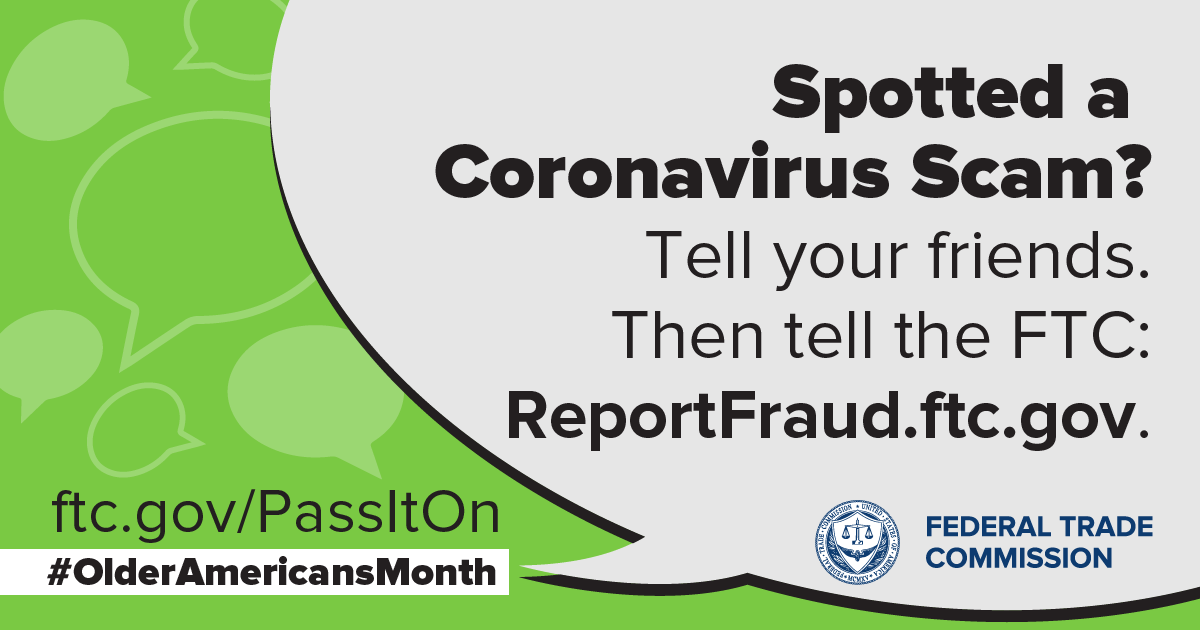 During this past year, the COVID-19 pandemic and its economic fallout have reminded us how important it is to help each other through difficult times. In May, as we celebrate Older Americans Month, remember that one of the best ways to help your friends and family is to pass on what you know about how to spot and avoid Coronavirus-related scams. 
Here are some things to share:
For more tips to share with your community, visit Pass It On and subscribe to Consumer Alerts. And if you spot a scam, report it at ReportFraud.ftc.gov.