Western Union refunds scam alert
March 22, 2018
We've heard that people are getting official-looking emails about the Western Union settlement. The thing to know is that you cannot apply for a refund by email. The scam emails we've seen ask for information about your Western Union transaction, along with your name and address. These emails are scams. Don't respond, don't give any information.
The only way to apply for a refund from the FTC's Western Union settlement is to follow these steps: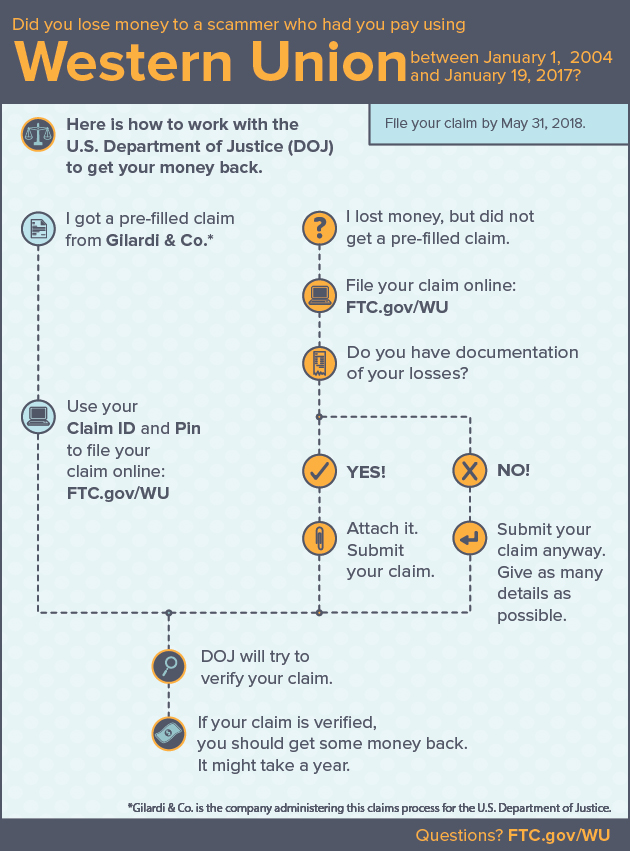 If you have already applied for a refund and you get an email about it, call Gilardi, the claims administrator, at 1-844-319-2124.
If you have not yet applied for a refund and get an email asking you to apply for one by responding to the email, please tell the FTC. And remember, if you want to file a claim to get money back from this settlement, start at FTC.gov/WU, where you'll also find answers to questions about the settlement and the refund process.